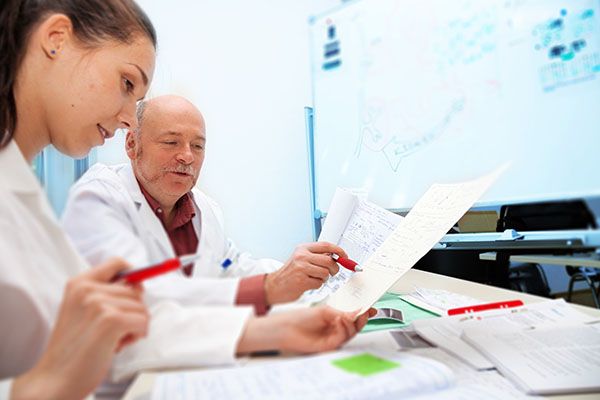 We know how important it is to you to have accurate results from your DEXA scanner. We offer application training on all GE & Hologic bone densitometers equipment to make sure your technician knows how to operate the equipment, to learn more about radiation safety and be able to generate accurate results.
Enhanced Efficiency and Accuracy: MedPlus's application training for GE and Hologic bone densitometers goes beyond just equipment operation. It equips your technicians with comprehensive knowledge and skills that lead to enhanced efficiency and accuracy in their work. Training ensures that they are well-versed in the intricacies of the equipment, enabling them to operate it seamlessly. Moreover, it emphasizes radiation safety, which is of paramount importance in the medical field. With a focus on safety protocols and best practices, your technicians can perform scans with confidence, reducing the risk of errors and ensuring that the results are consistently accurate. This not only contributes to better patient care but also minimizes the need for retests or corrective actions, saving both time and resources.
Compliance and Quality Assurance: In the healthcare industry, adherence to regulations and quality standards is crucial. MedPlus's application training helps your facility maintain compliance with industry regulations and accreditation requirements. By ensuring that your technicians are well-trained and knowledgeable, you can demonstrate a commitment to maintaining high standards of care. This can be particularly important for facilities seeking accreditation or facing audits. MedPlus's training not only helps your technicians operate the equipment correctly but also fosters a culture of quality assurance within your organization. It's an investment in both the professional development of your staff and the overall reputation of your healthcare facility, assuring patients and stakeholders of the quality of services provided.
LOOKING FOR QUALITY EQUIPMENT SALES?
MedPlus Equipment Services Specializes in Quality Equipment Repairs & Equipment Sales
Professional service and very clean equipment! MedPlus is a great company to deal with especially on their valued service plans. We highly recommend and keep coming back for great equipment.