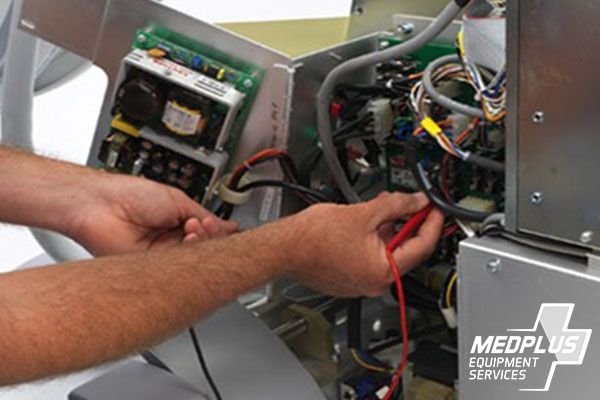 MedPlus Equipment Services, Inc is pleased to offer parts repair for x-ray sources, detectors, power supplies & transducers / probes. We repair parts for all GE Lunar bone densitometry equipment, Hologic DEXA scanners, Philips & Toshiba ultrasound machines. By repairing the broken part you will save more than 70% off the OEM price. We repair the following parts:
LNR1855 Detector Assembly for Lunar DPX IQ, DPX NT, DPX MD, DPX MD+, DPX DUO, DPX Bravo
LNR8548 X-Ray Source for Lunar DPX NT-B, DPX NT-C, DPX DUO, DPX Bravo
LNR8743 X-Ray Source for Lunar Prodigy 2 and newer
LNR7681 High Voltage Power Supply for Lunar DPX NT-B, DPX NT-C, DPX DUO, DPX Bravo, Prodigy 2, Prodigy Advance, Prodigy Primo
010-0575 X-Ray Tank for Discovery Models, Explorer, Delphi Models, QDR4500 Models
Transducer repair for GE, Philips and Siemens
LOOKING FOR QUALITY EQUIPMENT SALES?
MedPlus Equipment Services Specializes in Quality Equipment Repairs & Equipment Sales
Professional service and very clean equipment! MedPlus is a great company to deal with especially on their valued service plans. We highly recommend and keep coming back for great equipment.