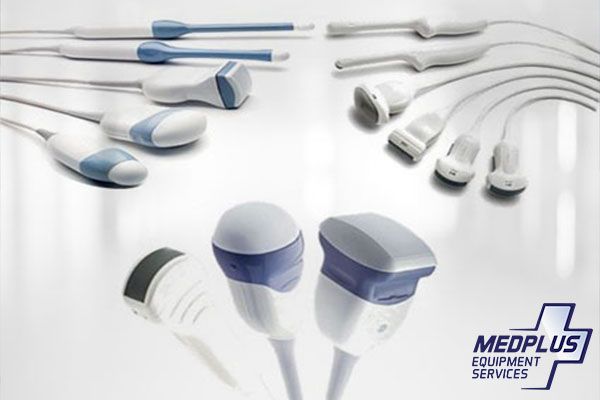 MedPlus Equipment Services, is pleased to offer probe repair for major brands with a 90 day warranty. We have dedicated reliable repair team that you can expect professional and excellent quality for all transducers repair. We offer free evaluation, quick turnaround repair and excellent quality, our experienced repair technicians specialize in repairing transducers for the following machines:
Philips iU22
Philips iE33
Philips CX50
Philips CX30
Philips Epiq7
Philips Epiq5
Toshiba Aplio 500
Aplio 400
Aplio 300
Xraio 200
Xario 100
Aplio XG
GE systems
LOOKING FOR QUALITY EQUIPMENT SALES?
MedPlus Equipment Services Specializes in Quality Equipment Repairs & Equipment Sales
Professional service and very clean equipment! MedPlus is a great company to deal with especially on their valued service plans. We highly recommend and keep coming back for great equipment.