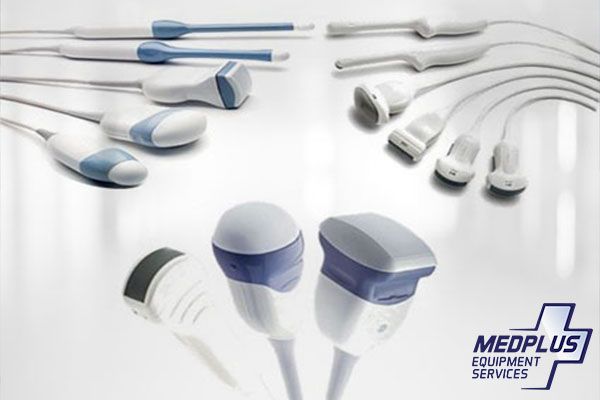 MedPlus Equipment Services, is pleased to offer probe repair for major brands with a 90 day warranty. We have dedicated reliable repair team that you can expect professional and excellent quality for all transducers repair. We offer quick turnaround repair and excellent quality with our experienced repair technicians specialize in repairing transducers for the following brands:
MedPlus Equipment is your go-to destination for expert ultrasound probe servicing. Whether it's a minor lens repair or a comprehensive refurbishment of a TEE probe, we have the expertise to handle it all. Our repair procedures are meticulous, and we conduct them at our advanced service center. Our highly skilled technicians, trained and experienced in repairing various popular probe models, ensure top-notch service for your ultrasound probes.
Strain Relief Repairs
Lens Repairs
Image Dropout Repairs and Replacements
Membrane Repairs and Replacements
Locking Mechanism Repairs and Adjustments
Probe Leakage Repairs
Motor Repairs and Replacements
LOOKING FOR QUALITY EQUIPMENT SALES?
MedPlus Equipment Services Specializes in Quality Equipment Repairs & Equipment Sales
Professional service and very clean equipment! MedPlus is a great company to deal with especially on their valued service plans. We highly recommend and keep coming back for great equipment.