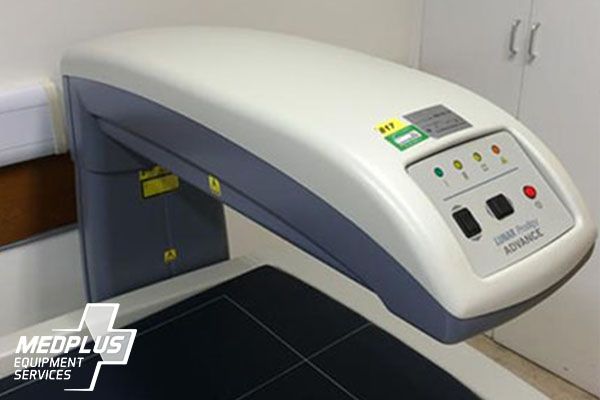 Start the process of selling your used bone densitometer by submitting system specification in our easy-to-use form below. We buy used bone density machines and because we have many orders to fill worldwide, we are paying good prices and will send you an offer quickly.
Used Hologic and GE DEXA System Values
The value ranges you'll see are based on make, model, date of manufacture, and condition. It's also assumed the following are included: workstation, accessories, phantoms, backup software disks, and manuals.
What can I do to get the most value for my system?
If you're approaching a selling decision in the near future, keep the following in mind to increase your chances of getting a strong offer from buyers:
Make sure to have all manuals and backup disks available
Round up all accessories, phantoms, and positioners
Have a copy of a "passed" QC/QA report on hand
Make sure the equipment is clean and includes the table pad
The Takeaway
Whether these numbers surprised you or feel just about where you expected, there's a possibility that there's some money in your DEXA, or at least that you won't have to pay to get it off your hands. If you have bone densitometer questions about buying, selling, service, spare parts needs, or getting a market value, we're here to help.
LOOKING FOR QUALITY EQUIPMENT SALES?
MedPlus Equipment Services Specializes in Quality Equipment Repairs & Equipment Sales
Professional service and very clean equipment! MedPlus is a great company to deal with especially on their valued service plans. We highly recommend and keep coming back for great equipment.